Occupation: Belfast City councillor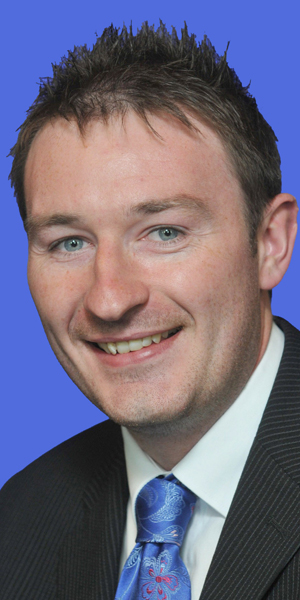 Age: 26
E-Mail address: adam.newton@live.co.uk
Place of Birth: Belfast
Where you live: Belfast
First Job: Sales Assistant
What it taught me: The value of working as a team and also the importance of respecting your co-workers and customers alike. It also enabled me to develop my personal skills and taught me the value of hard work
Family/Status: In a relationship
Best advice anyone ever gave you: Always be yourself and not someone you think people want you to be
Best advice you could give someone starting out: Failure does not mean to give up but instead to try harder to succeed
Born and raised in East Belfast, Adam attended Methodist College Belfast before travelling to England to study for a BA in Politics at Northumbria University. He then completed an MA in International Studies at Newcastle University.
After finishing his university studies Adam returned to Belfast to take up a position as a political researcher for East Belfast DUP MLAs in the Northern Ireland Assembly. In May 2011 he had the great joy of being elected to Belfast City Council to serve the Pottinger ward. His father Robin is also a councillor, representing the Victoria ward.
Adam sits on the Town Planning, Parks and Leisure and Strategic Policy and Resources committees. He is also a board member of the World Police and Fire Games and a member of the City Airport Forum. He is working hard to make a difference for all the people of Belfast and to help it become one of the leading cities in Europe once again. Outside of politics Adam is a keen sportsman, playing football for Stranmillis 37th in the Down Area League and also has an interest in travel.