Occupation: Playwright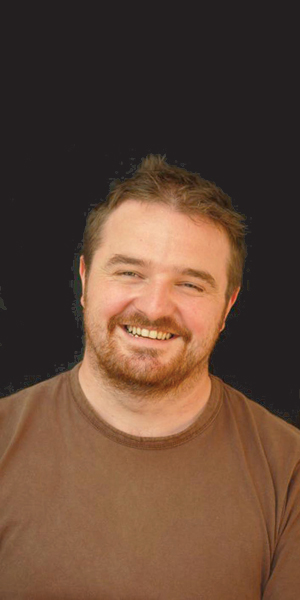 Age: 35
Place of Birth: Carrickfergus
Where you live: East Belfast and Glasgow
First Job: Administrative Assistant at Dundonald Community Projects
What it taught me: That I shouldn't work in an office
Family/Status: Engaged
Name of spouse: Jennifer
Best advice anyone ever gave you: Ignore what people say about you. Place your attention on the quality of your work
Best advice you could give someone starting out: A lot of people don't know what they're talking about so be careful who you listen to. Trust your inner voice
David is currently the Playwright-in-Residence at the Lyric Theatre, Belfast. He has also recently been announced the winner of the BBC Radio Drama Award and the prestigious Meyer Whitworth Award.
Originally from East Belfast, he trained as an actor at the Royal Scottish Academy of Music and Drama in Glasgow and has worked as an actor with many theatre companies across the UK including the Royal Shakespeare Company, Manchester Royal Exchange, Glasgow Citizens Theatre and the Traverse Theatre, Edinburgh.
David's first play, What The Animals Say was produced at Oran Mor in Glasgow in May 2009 and transferred to the Belfast Festival. This was followed by Arguments for Terrorism, (Oran Mor), Everything Between Us (Tinderbox Theatre Company/Solas Nua), The End of Hope, The End of Desire (Oran Mor), Half A Glass Of Water (Abbey Theatre) and Yes, So I Said Yes (Ransom Productions).
David is currently working on new plays for Tinderbox and The Lyric and is adapting his play, What The Animals Say into a television series for the BBC. He is also adapting Everything Between Us into a radio play for BBC Radio 3.