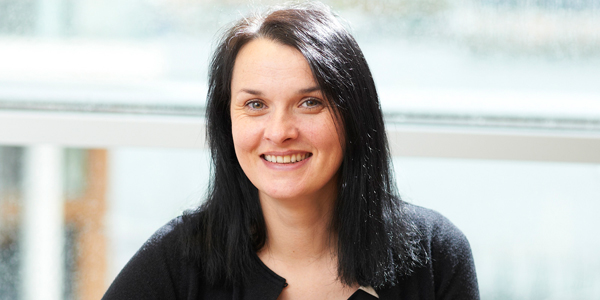 Occupation: Accountant
Age: 38
E-Mail address: ehartin@belfastmet.ac.uk
Place of Birth: Birmingham, England
Where you live: Belfast
First Job: Trainee Accountant, Deloitte
What it taught me: The value of teamwork, especially the need to value contributions from all, regardless of grade. The need to have fun at work and celebrate success along the way
Family/Status: Married
Name of spouse and children: Married to Neil with three beautiful children, Grace, Lily and Thomas
Best advice anyone ever gave you: 'Always do your best' – wise words from my mum given to me at a young age and still relevant to me everyday
Best advice you could give someone starting out: Do something you are passionate about – it keeps you motivated and means that you always find the energy to manage any issues that may arise
Elaine Hartin is the Chief Operating Officer for Belfast Metropolitan College, the UK's fourth largest further and higher education college. Her role incorporates all college support functions, that is; finance; HR; IT/MIS and Estates. Elaine joined the college in 2010 as part of the Executive Team and is leading activity on significant elements of the College's Improvement Plan.
Prior to her appointment to Belfast Met, Elaine was a Director at Deloitte, acting as a member of the leadership team in Scotland and Northern Ireland and responsible for leading its public sector financial management team in Northern Ireland.
Elaine has worked predominantly with the public sector leading a number of large scale transformation projects as well as working across corporate service functions on change projects, to improve service provision and to deliver efficiencies. Her experience also includes the completion of audit and governance reviews for public and private sector clients. She is a Fellow of the Institute of Chartered Accountants.