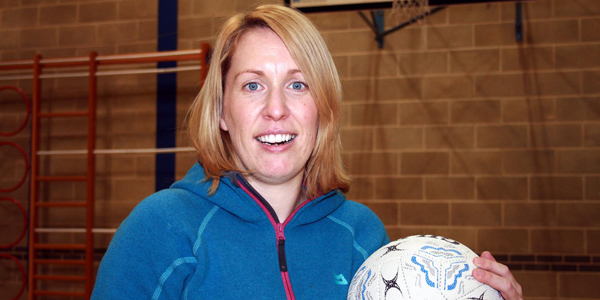 Occupation: Senior Lecturer in PE, St Mary's University College
Age: 34
E-Mail address: e.mclaughlin@smucb.ac.uk
Place of Birth: Derry
Where you live: Glenavy
First Job: Chambermaid
What it taught me: Always tip your chambermaid
Family/Status: Married
Name of spouse and children: Husband, Brian, and two daughters, Anna, 3, and Emma, 1
Best advice anyone ever gave you: My mother has a full range of advice including 'laugh and the world laughs with you', 'fail to prepare and prepare to fail' and 'always count your blessings'. An older team mate always advises me to keep moving on the grounds that I will be a long time retired
Best advice you could give someone starting out: Be yourself and aim to do something you love. So many young people are in jobs or courses they do not enjoy but changing career path or university course, regardless of age, will be worth it in the long term
Elaine Rice attended Broadbridge PS and Thornhill in Derry, where sports and particularly netball were a key focus. Education featured heavily at home and her family all work in schools or with young people.
Elaine attended St Mary's University College graduating with a B.Ed specialising in PE. She completed a PhD at the University of Ulster in children's physical activity and health using sports specific performance analysis tools.
Elaine then returned to St Mary's to her current position of Senior Lecturer. She teaches PE to student teachers, students following the liberal arts pathways and Masters students. Additionally she promotes all sport and is an advisor of studies.
Elaine gained 50 caps representing Northern Ireland in netball. She plays for league champions, Belfast Ladies and has coached club, university and regional levels successfully.
She was appointed head coach to Northern Ireland in 2008. In this time the team moved from 19th to an all-time high of 11th in the world rankings, reaching the quarter finals in world championships, winning the Nations Cup and World European Qualifiers. Due to the increased world rankings, NI received Sport NI funding for a high performance coach allowing Elaine to step down so she could concentrate on work, limited playing time and her family.