Occupation: Teacher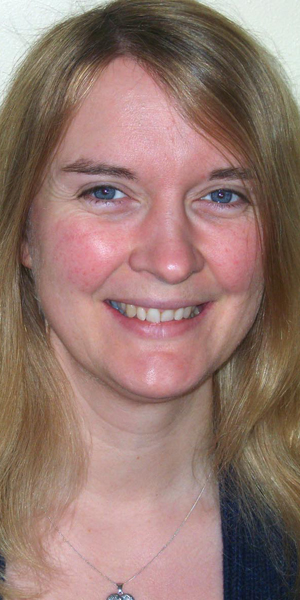 Age: 39
E-Mail address: francinemagill95@live.com
Place of Birth: Belfast
Where you live: Newtownards
First Job: Larne High School
What it taught me: Within teaching there needs to be a level of flexibility. All students are different and learn in a variety of ways
Family/Status: Married
Name of spouse and children: Robert, Peter, Lucy and Jake
Best advice anyone ever gave you: Believe in yourself and be your own person
Best advice you could give someone starting out: Don't be afraid to make mistakes as that's how we learn. Don't allow yourself to feel like a failure when things go wrong. Evaluate what has happened, think how you would do things differently and try again
Francine Magill is Head of Religious Education at Malone Integrated College, Belfast where she has worked since 1998. In 2002 she was involved in revising the Northern Ireland Religious Education curriculum, with specific focus on developing a new World Religions area of study.
In 2005 Francine attended Oxford University and was awarded a Farmington Fellowship to study the use of 'thinking skills' within the classroom. This culminated in presenting a paper outlining their practical implementation when teaching on subjects including sectarianism and Buddhism.
In 2007 she was part of a small working group within CCEA which created new teaching resources for use in the study of World Religions. During this year she was approached by Hodder Education publishers and asked to co-write a series of text books covering the core curriculum of Religious Education at Key Stage Three. These textbooks, published between the years 2008-2010, are now widely used within schools in Northern Ireland.
Francine has been a member of the integrated teachers' committee at NICIE and the Religious Education focus group.
Married with three children her Christian faith is very important to her. She has recently become involved in the charity, Hope for Justice, which aims to raise awareness about human trafficking.