Occupation: Director, NYSE Technologies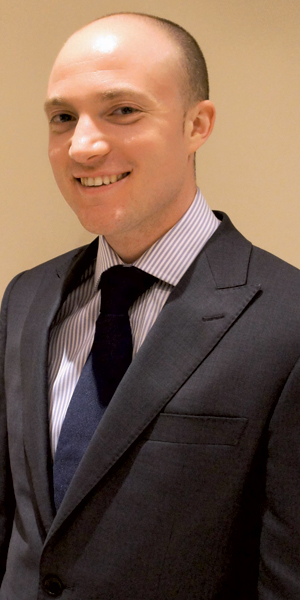 Age: 28
E-Mail address: imcintyre@nyx.com
Place of Birth: Belfast
Where you live: Bangor
First Job: Graduate, Wombat Financial Software
What it taught me: Working in Wombat was an experience I will always be grateful for. As a graduate working in a small company, I was given the opportunity to be a part of the entrepreneurial spirit which led to the company being acquired by the New York Stock Exchange for $200 million in 2008. I was surrounded by the people responsible for making this happen – I took a lot of notes
Family/Status: Married
Name of spouse: Claire McIntyre
Best advice anyone ever gave you: Every day have a plan
Best advice you could give someone starting out: Surround yourself with good people, and try to find a good mentor
Ian McIntyre is a Director in the Global Market Data business within NYSE Technologies, the commercial technology division of NYSE Euronext. NYSE Technologies provides market participants with an advanced suite of enterprise solutions for real-time market data distribution, enterprise messaging, exchange connectivity and execution facilitation. Ian is responsible for its market data redistribution business in Europe.
Having joined Wombat Financial Software in 2006, Ian worked in various roles, fast-tracking his career into product management where he helped steer the company's feedhandler division through the MiFID regulation in 2007. When Wombat Financial Software was acquired by NYSE Euronext in March 2008, Ian progressed to Product Manager for the Euronext Cash market data business, and from there to his current position, where he was tasked with creating a new market data product line for NYSE Technologies in Europe.
Ian has a first class honours degree in Business Information Technology from Queen's University, Belfast.