Occupation: Managing Director, Enlighten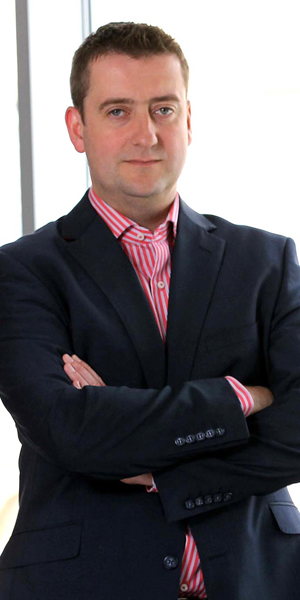 Age: 39
E-Mail address: john@be-enlightened.co.uk
Place of Birth: Dundonald
Where you live: Newtownards
First Job: Northern Bank
What it taught me: To embrace change and that the only constant in business is change
Family/Status: Married
Name of spouse and children: Victoria, Sophie (5), Chloe (2), Lucas (1)
Best advice anyone ever gave you: Always be open and alert for opportunities. Understand that everyone deserves to have a turn and earn a living. Don't be too frightened to ask for the business
Best advice you could give someone starting out: It's emotional! Be prepared for anything, plan for everything and bank on nothing
John is Managing Director of Enlighten and has over 19 years' marketing and business development experience in various roles spanning the professional services, banking and finance, legal services and telecomms industries.
John formed Enlighten in 2009 as a public relations and strategic marketing consultancy which strives to provide clients with advice that adds real value to their business.
John is particularly enthusiastic about his work with the Education Task Group, working to secure the right to build new schools within the St Vincent de Paul, Holy Cross and Sacred Heart parishes.
Prior to forming Enlighten, John worked as Business Development Director for one of Northern Ireland's leading law firms. He also headed the corporate marketing team for PricewaterhouseCoopers.
John has significant experience working in the Dublin market having spent four years as Director of Marketing & Business Development for leading Dublin Law firm, Mason Hayes+Curran.
He has a business degree from the University of Ulster, during which time he was selected to participate in a six month placement in Hong Kong. He is also a member of the Chartered Institute of Marketing, Institute of Business Consulting, Institute of Bankers in Ireland and a former Chair of the Professional Services Forum in Ireland.