Occupation: Editor, Sugahfix.com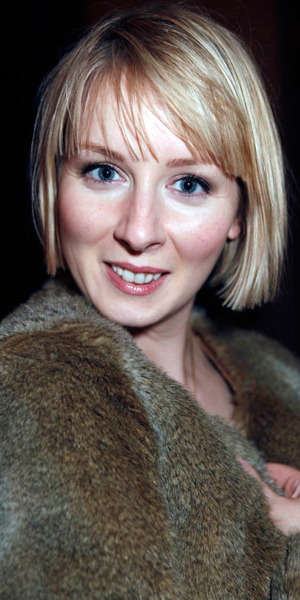 Age: 27
E-Mail address
katrina@sugahfix.com
Place of Birth:
Newry
Where you live:
Belfast
First Job:
Marketing Account Executive
What it taught me: In my first job I was event co-ordinator for the Guinness Fashion Awards – and had to manage international collections from London and Paris as well as students' and designers' entries for the awards element of the show. As it was my first job I had no experience whatsoever other than an addiction to Vogue and ELLE from the age of 10 so I was left to sink or swim so I learned that I'm a strong swimmer and sinking is never an option
Family/Status: Married
Name of spouse: Peter Forster and a very spoilt cat named Bob George
Best advice anyone ever gave you: Find your niche
Best advice you could give someone starting out: Be realistic about how quickly success will come and be prepared to put in the hours to get there
After a career in fashion and beauty marketing which included positions at the marketing support agency, Franklin Creative, Marketing Director for Paul Stafford Hairdressing and at marketing communications agency, Smarts Katrina Doran set up Sugahfix.com in 2008, a NI-based online style source for fashion, beauty, entertainment, lifestyle and style.
Katrina combined her marketing expertise with a parallel career as fashion and beauty creative director, stylist and writer for ELLE UK in London and a beauty columnist.
One of the most in-demand creative directors and fashion stylists in Ireland, Katrina has created stunning photographic campaigns for the Lisburn Road, The Vintage Bridal Fair, Erneside, The Quays and the Marshes Shopping Centres as well as Proof pop-up boutique.
Sugahfix.com won the award for Best Blog at this year's Northern Ireland Social Media Awards and to support fellow bloggers, Katrina set up the FABB network for Fashion And Beauty Bloggers in Northern Ireland.