Occupation: Writer/Development Executive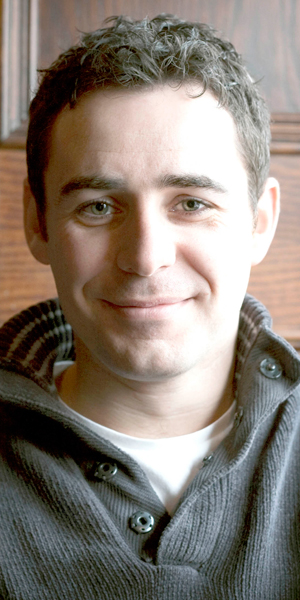 Age: 33
E-Mail address: kierandoherty8@gmail.com
Place of Birth: Belfast
Where you live: Dunmurry
First Job: Sales Assistant, Millets
What it taught me: How to be a salesman – which comes in very useful when pitching scripts and TV shows to disinterested commissioners
Family/Status: Married
Name of spouse:  Jane Cousins (now Doherty)
Best advice anyone ever gave you: "Don't spend your time looking around for something you want that can't be found." It's from the Jungle Book, but it's great advice for life!
Best advice you could give someone starting out: Reliability goes a long way. If you say you're going to do something, do it
Kieran Doherty is a TV format creator working as a Development Executive at Wild Rover Productions LTD. He is also a freelance screenwriter. Kieran was educated at Corpus Christi College and studied Media Studies at the Belfast Institute of Further and Higher Education.
He has co-created several TV shows including The David Meade Project (BBC1 NI), The National Lottery's Secret Fortune (BBC1) and Find Me The Funny (BBC1 NI). He has written for Sesame Workshop, and his reality game show format, Take The Money and Run was picked up in America by Jerry Bruckheimer and aired on ABC last year. In 2011, CBS made a pilot of his gameshow, Secret Fortune with Donny Osmond as the host.
Kieran credits his parents Patrick and Marie for his love of writing and obsession with TV. He has four older brothers – Patrick, Michael, Liam and Martin. Recently married to Jane Cousins, he celebrated his first year anniversary on the 29th of January.