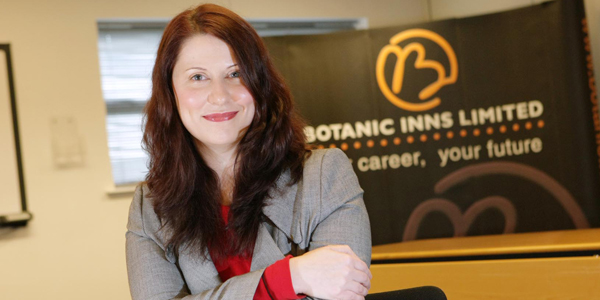 Occupation: Sales & Marketing Manager
Age: 35
E-Mail address: lindarodgers@botanicinns.com
Place of Birth: Belfast
Where you live: Belfast
First Job: Promotions Executive, Mirror Group Newspapers
What it taught me: Lots of things but especially to have great proof reading skills!
Family/Status: Married
Name of spouse: Phil
Best advice anyone ever gave you: Never assume anything and treat people as you would like to be treated yourself
Best advice you could give someone starting out: Try and get as much work experience as possible, even if it means working for free. It will put you in a better position when it comes to applying for jobs. Also keep yourself up to date with what is happening in the marketplace. It shows you have a real interest
Linda Rodgers is the Sales & Marketing Manager for Botanic Inns, a position she has held for four years. She is responsible for marketing the company's 14 bars and two off licences. Linda has 16 years experience in Marketing and in the past has worked as a Promotions Executive for Mirror Group Newspapers in Belfast; a Sales Promotions Executive at New Look Retailers head office in Weymouth; a Promotions Manager at Capital Radio London and a Marketing Executive at Cool FM/Downtown Radio to name but a few.