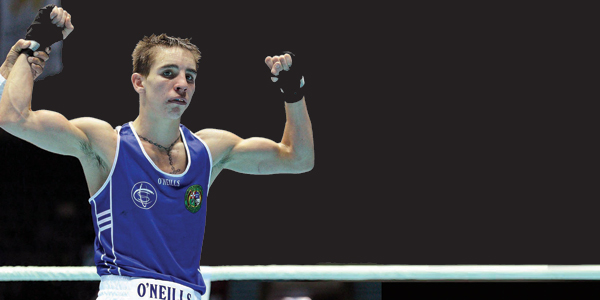 Occupation: Boxer
Age: 20
E-Mail address: michaelconlanboxing@hotmail.co.uk
Place of Birth: Belfast
Where you live: Belfast
First Job: Tiler
What it taught me: To have pride in my work
Family/Status: Single
Best advice anyone ever gave you: Work hard and things will come easy to you
Best advice you could give someone starting out: Never quit, keep going until you get what you want
Michael Conlan is a 20 year old boxer from the Falls Road in West Belfast. He has been boxing for 13 years and is currently a full time amateur boxer with the Irish Amateur Boxing Association (IABA).
Michael was a student of Corpus Christi College and has studied with the Belfast Metropolitan College. Over the years the already successful fighter has won numerous boxing titles from schoolboy level through to senior Ulster and Irish titles.
2011 was a big year for Michael when, after losing his Ulster senior title, he bounced back by winning his first Irish Senior Elite title. Since then he has won numerous multi-nation tournaments and is one of three Irish boxers who have qualified for the London 2012 Olympics in boxing.
One of Michael's great motivators is his brother Jamie who is a professional boxer and an excellent sparring partner.