Occupation: Property Manager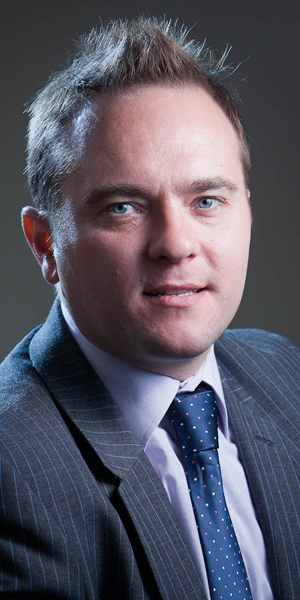 Age: 36
E-Mail address: stoal@ortus.org
Place of Birth: Belfast
Where you live: Andersonstown
First Job: Apprentice Glazer
What it taught me: At the age of 16 I worked at weekends and after school with my grandfather and father in the family business replacing windows, shop fronts and conservatories. I can remember fitting bay windows on the Ormeau Road, conservatories in Crawfordsburn and shopfronts in Glengormley. I believe that even from this age it helped to give an insight into the workings of the family business and the dedication involved in managing a small business. It taught me how contacts and teamwork supported the success of the business and it enabled my brothers to get involved as they came of age. I believe that these early work ethics paved the way for who I am today
Family/Status: Married
Name of spouse and children:
Kelly, children Jude and Holly
Best advice anyone ever gave you: When I was young my dad enrolled my brother and I into the Yamakwai Judo Club and for many years I competed locally and internationally. I can remember Jimmy Ward, Brian Drain and Lee Higgins coaching the club for many years but in particular Jimmy's Sunday morning training sessions. I remember competing as a team with the Wards, Creans, Jacksons, Donnellys, Kennedys, Rodgers and Lords and I can always remember Jimmy saying "Gold medals are earned and not given". I won many championships then but today I carry this philosophy with me in all I do
Best advice you could give someone starting out: Be dedicated, focus on what exactly you wish to achieve. Develop your skills, knowledge and contacts with the business as it grows. Always remember to aim high but keep your feet firmly on the ground and thank those that help along the way
Sean Toal is the Property Manager at Ortus Property Services; he has full responsibility for the management and development of the company's property portfolio. Sean's background has been in the property management and construction industry. He has extensive experience in surveying, implementing rental analysis, service charge reviews and development appraisals.
He is a qualified chartered surveyor and is currently the Chair of the NI RICS Matrix.
Since joining Ortus in 2002 he has developed and grown the company's property management portfolio from 140,000 sq.ft. to over 375,000 sq.ft. While managing Ortus' own properties, the Twin Spires Complex and Westlink Enterprise Centre, he undertook to expand the property management services to external clients. To date he has secured the property management of various high profile commercial premises throughout the Greater Belfast area. He has also introduced several new and innovative property services, including the successful launch of Fire Risk NI, Ortus' fire risk assessment business.
Sean also provides a key mentoring role to a range of businesses and community organisations offering expertise in the property sector.