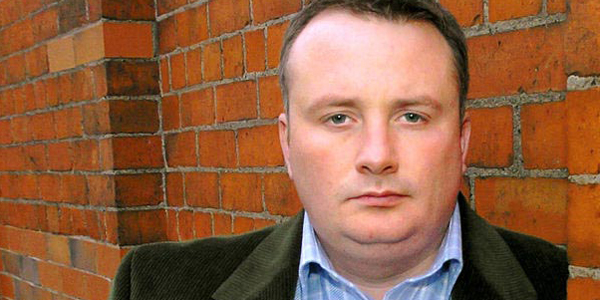 Occupation: Radio and television presenter
Age: 38
E-Mail address: nolan@bbc.co.uk
Place of Birth: Belfast
Where you live: East Belfast
First Job: In broadcasting was with Belfast Community Radio
Family/Status: Single
Stephen Nolan is the presenter of "the biggest show in the country", occupying the prime morning spot on BBC Radio Ulster. The Stephen Nolan Show, which runs between 9am and 10.30am, Monday to Friday, first aired in 2003 after the popular presenter moved from Belfast CityBeat where he first made his name.
During his time with both stations Stephen has been awarded an unequalled twelve Sony Radio Academy Awards, seven in the Gold category and the rest in Silver.
He has also won the Royal Television Society's Regional Presenter of the Year Award in 2005 and 2006, as well as being nominated for the National Presenter Award in 2008.
In 2011 The Nolan Show picked up a Gold Award for the Current Affairs Programme of the Year at the Phonographic Performance Ireland (PPI) Radio Awards.
Since 2005, alongside his popular Radio Ulster morning show, Stephen has also presented a weekend phone-in programme for Radio Five Live.
And, not content with being confined to radio, he has presented several television programmes: Nolan Live on BBC Northern Ireland, a weekly television debate and phone-in show; Fair Play, also on BBC Northern Ireland, a weekly consumer watchdog programme; and Mission Employable a series focusing on helping a group of unemployed people to find their dream career.
Stephen was educated at Royal Belfast Academical Institution, and Queen's University Belfast where he studied French and Business Studies.