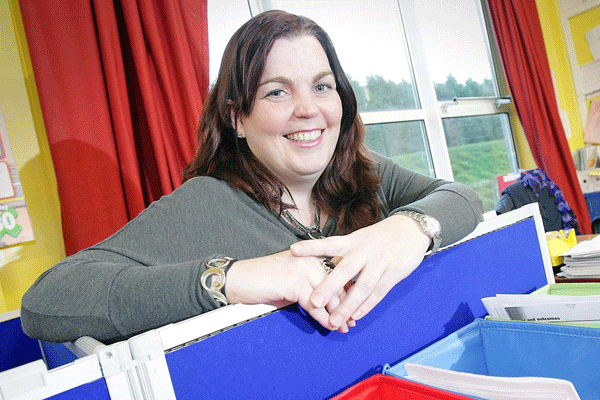 Anne-Marie McAlorum
Belvoir Park Primary School
northernireland.schooljotter.com/belvoir
Subject: Key Stage 2 Social Communication Unit.
Your place of birth: Co Down.
Where You Live: Bangor.
First Job: Office work.
What it taught me: Organisation and how to make tea.
Family/status: Single.
Best advice anyone ever gave you: Be the best you know that you can be and know that you gave your best effort.
Best advice you could give someone thinking of a teaching career: Do it! Working with children means that no two days are ever the same and you never know what the next day will bring.
This is Anne-Marie's ninth year teaching and her third at Belvoir Park Primary School. Special needs in general and autism in particular were always a major interest for Anne-Marie. Her teaching career began in London, transferred to America and is now back home in Northern Ireland.
As well as teaching in both mainstream and special primary schools, she also enjoyed a year with an outreach service. "Although I much prefer being in the classroom," says Anne-Marie.
"I even tried my hand with charity work: delivering training, managing accreditation teams and working with young people and adults with autism to increase their access to social activities and develop their social skills and interests."
Anne-Marie views teaching as a transferable skill which she has been able to apply to her interests. "I am a registered ski instructor, netball coach and swimming teacher," she adds. "Through swimming, it has been fantastic to see children and adults achieve a life skill, gain a sense of achievement through the progression of skills and awards, and develop their self confidence."
But the Belvoir teacher also likes to get away for a break. "At any given opportunity, I try and disappear to a snow-covered mountain, usually with nieces or a nephew in tow," she says.