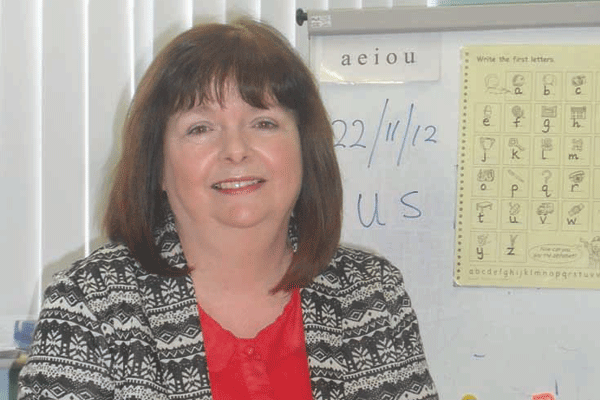 Colette Walsh
St Luke's Primary School
www.stlukesps.com
Subject: Special Needs.
Your place of birth: Belfast.
Where You Live: Belfast.
First Job: Saturday job in local home bakery for £1-a-day (which was slave labour even in those days).
What it taught me: I was £1 richer at the end of the day so no point moaning about it!
Family/status: Married.
Best advice anyone ever gave you: My mother would always tell us to treat others the way you would like to be treated yourself. I think that is sound advice.
Best advice you could give someone thinking of a teaching career: Encourage and support children in their learning but always remember to acknowledge their achievements, big or small. A kind word of praise can make such a difference to a child.
Colette attended St. Mary's primary school and then St Dominic's High School. She continued her education at Queen's University studying for a BA Honours degree in English Literature and Language. She completed her PGCE at St Mary's College Belfast.
Colette began her teaching career teaching English at secondary level. She then moved into Adult Education and was employed as an Adult Literacy Tutor for several years and completed her City and Guilds Diploma in Teaching and Learning in Adult Education. "That led me in the direction of Special Needs Education at primary level, realising that early intervention could help alleviate the literacy problems faced by some adults later in life," says Colette. "I have been working as a Special Needs teacher for many years and have been at my current school for over 13 years and am the Special Needs Co-ordinator. It is a challenging role but I am lucky in that I have great support from both Principal, staff and parents."