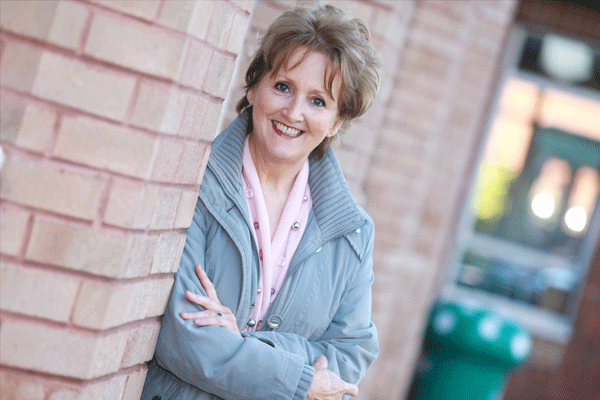 Doreen McDonagh St. Malachy's Primary School
www.stmalachysps.belfast.ni.sch.uk
Subject: Primary One Teacher.
Age: 59.
Your place of birth: Belfast.
Where You Live: Belfast.
First Job: Convent of Mercy Primary School, Sussex Place.
What it taught me: Confirmed my decision to choose teaching as a career.
Family/status: Single.
Best advice anyone ever gave you: Nurture each child as an individual and encourage their uniqueness.
Best advice you could give someone thinking of a teaching career: A wonderful, rewarding and fun-filled career which enables you to help children grow and develop in order to reach their full potential in life.
As a five-year-old, Doreen began her early education in the Convent of Mercy Primary School in Sussex Place in the Markets. Following this, she continued her education in Rathmore Grammar School, Dunmurry. She did her teacher training in Coloma College in Kent and returned to Belfast to take up her first teaching post back in the Convent School in Sussex Place. Her specialist area is Early Years. After a number of years teaching in Belfast she spent one year on an exchange programme in Philadelphia. "This extraordinary experience introduced me to a wide range of cultures which both enriched and enhanced my love of teaching," says Doreen.
"On my return to Belfast, I spent a further four years in the Convent of Mercy Girls School in Sussex Place. After this we amalgamated with St. Colman's Boys School in Eliza Street to become St. Malachy's Primary School, based in an attractive modern building. It was an exciting period in St. Malachy's parish and a transition which was both smooth and extremely successful."
This year marks the 25th Jubilee of St. Malachy's Primary School, a year which the parents, pupils and staff are celebrating with pride. "It has been both a joy and a privilege to have spent my career teaching and working in St. Malachy's Primary School," added Doreen.