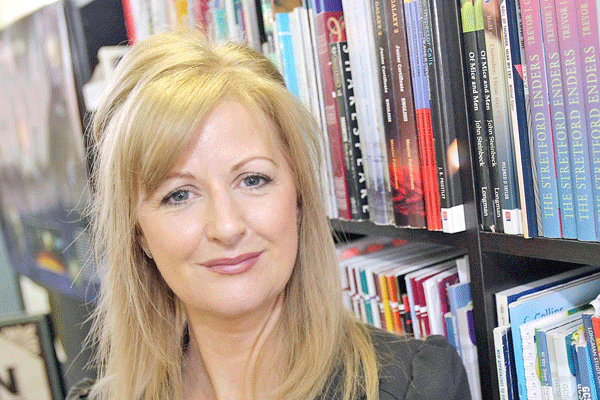 Kathleen Boyle
Belfast Hospital School
www.belfasthospitalschool.org.uk
Subject: Business Studies, ICT, Careers.
Your place of birth: Belfast.
Where You Live: West Belfast.
First Job: Trainee Hairdresser.
What it taught me: How much I enjoy working with people and helping them to feel better about themselves.
Family/status: Single.
Best advice anyone ever gave you: Always maintain a sense of humour and always look for the best in everyone you meet. I have found this invaluable in my relationship with my pupils and I have yet to be disappointed in the response this achieves.
Best advice you could give someone thinking of a teaching career: What you give out, you get back. Regardless of how good or how bad it appears; stop, look, listen and learn from everything you do.
Kathleen started teaching with Belfast Hospital School in 2006 and says she knew straight away this was the place where she wanted to be. "Every school has a wide variety of pupils with a range of interests and abilities," she explains. "However, the Belfast Hospital School is in a very special position: all of our pupils have had to overcome serious disruption to their education, be it through illness, accident or mental health difficulties. This interruption brings a whole layer of problems and distractions, not only for the young person, but for their parents and siblings. Knowing this inspires me to ensure that I make the pupils' time at our school the most rewarding experience I possibly can."
Kathleen has always believed that school is about more than academic achievement and feels privileged to be able to positively influence many aspects of the lives of her pupils and their families. "I also believe my job does not end when the child leaves school and in my role of Careers Teacher, I like to keep in contact and try to support my pupils in the next step of their lives."