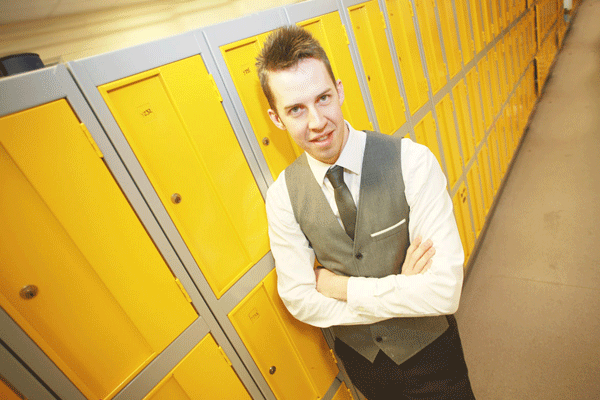 Mark McFarland
Wellington College Belfast
www.wellingtoncollegebelfast.org
Subject: Business Studies and Economics.
Your place of birth: Craigavon, Co. Armagh.
Where You Live: Belfast.
First Job: Sales Assistant at Woolworths.
What it taught me: How to work as part of a team and how to support, guide and encourage fellow colleagues.
Family/status: Single.
Best advice anyone ever gave you: "The ladder of success cannot be climbed with both hands in your pockets." Through hard work, grit and determination success can be achieved. However it will not happen by keeping both of your hands in your pockets — you must do something to bring about this success!
Best advice you could give someone thinking of a teaching career: Be prepared to enter a profession that sees its challenges and brings about many rewarding experiences.
Mark graduated from Stranmillis University College in 2007 and held the sabbatical post of Stranmillis Students' Union President the following year.
In 2008, he joined Wellington College Belfast as a teacher of Business Studies and Economics and has branched out into the teaching of Maths and French.  Mark has a real passion for the College which is showcased in his continual involvement in many of the activities the College provides including the School Bank and Student Council. Furthermore, he is a keen advocator of Parent Teacher Association events.
Outside of school, Mark has many keen interests which include working out in the gym, socialising and relaxing with friends. He completed his first Belfast Marathon in May 2012.
He finished the first leg and forgot to tell his legs to stop!
However, this is an achievement that Mark hopes to complete again next year.