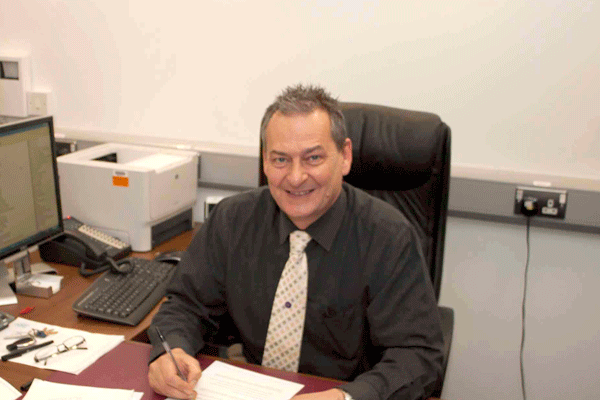 Paul Barry
Principal
De La Salle College Belfast
www.delasallecollege.org.uk
Subject: College Principal.
Age: 53.
Your place of birth: Andersonstown.
Where You Live: Darragh Cross.
First Job: Teacher of Physics, St Mary's Christian Brothers' Grammar School.
What it taught me: A love of learning and the joy of working with young people.
Family/status: Married.
Best advice anyone ever gave you: Challenge yourself to do all those things you are afraid to do.
Best advice you could give someone thinking of a teaching career: "Know each student as an individual person, treating each differently according to personal need and form a friendly relationship with each. Express love in kindness, gentleness, sensitivity and tenderness in order to win their hearts.
Without this kind of relationship there can be no significant learning." Jean Baptiste de la Salle 1695
Born in Andersonstown, Paul attended Holy Child PS, St. Mary's Grammar School and St Joseph's College of Education where he graduated with a BEd. in 1980.
He was a teacher of Physics in St Mary's Grammar from 1980 to 1993 and worked with the North Eastern Education and Library Board for a year. He was Head of Technology and Design at St Louise's from 1994-1999; Vice Principal at St Comgall's, Larne from 1999-2005 and principal there up to 2007 when he was appointed head at La Salle in the heart of Andersonstown.
As well as pioneering extensive outreach into the local community, Paul also serves as Chair of the West Belfast Area Learning Community. He is the Down and Connor Representative on the Catholic Principals' Association.
His hobbies include clay pigeon and small bore rifle shooting.
Paul now lives in the village of Darragh Cross, Co Down and is married with three grown-up children — and one dog.