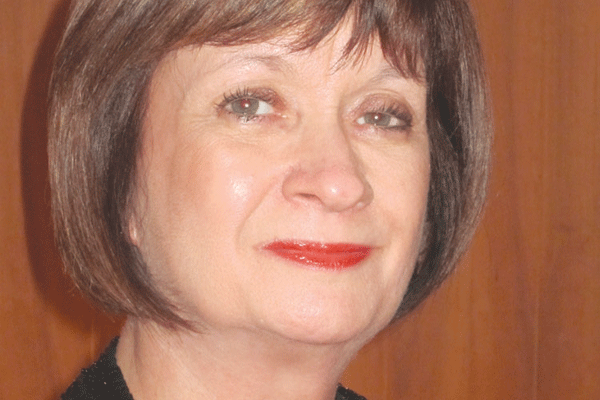 Teresa McNamee
Principal
St Rose's Dominican College
www.stroses.belfast.ni.sch.uk
Your place of birth: Birmingham, England.
Where You Live: Belfast.
First Job: Shop Assistant.
What it taught me: That selling is as much about the person selling as about the item. That courtesy costs nothing.
Family/status: Married.
Best advice anyone ever gave you: Always keep in touch with your friends, you never know when you will need them or they might need you.
Best advice you could give someone thinking of a teaching career: This is not just a job but a vocation which requires passion for teaching, true resilience, great patience, good health and a thick skin (just for the odd difficult day). In return you have the privilege of influencing the lives of thousands of young people and this is worth more than any salary. Teachers leave a true legacy for future generations. It is a worthy profession and if you think you have the qualities above then go for it!
Teresa achieved her teaching degree at St Mary's University College, teaching first in North Belfast. In 1982 she got married and has three children, two boys and a girl. In 1993 she was on secondment to BELB for two years. After a year Teresa moved to teach in St Comgall's College in Larne as Head of Modern Languages and Year Head. In 2000 she was privileged to be appointed to the Vice-Princpal post in St Rose's Dominican College and two years later became Principal.
She is now in the post as Principal "for 10 very happy years". "Over the 10 years working with a dedicated and hard working team of teachers and support staff the school has had some remarkable achievements including the Charter Mark for Excellence, Investor in People and we were the first school in Belfast to be awarded the Inclusion Quality Mark," says Teresa. "We have also been recognised by the West Belfast Partnership Board for all our environmental work. I was most delighted in March this year when the ETI inspectorate designated our school 'very good'."
Adds the St Rose's Head: "Over the last decade I have had some proud moments especially at annual prizegivings but I was also delighted to be presented with an Ignite Award for my entrepreneurship in relation to the curriculum in 2010. At present I am delighted to be involved with Business in the Community and enjoy the challenge of sourcing funding for our students to help them in their future careers.
I believe it is important to be a voice for our students to ensure they receive the equality of opportunity and resouces they deserve. It is my mantra to make decisions which will benefit the students and parents who are so committed to the school. I enjoy my dialy contact with the students and at the moment Y8 and I are getting to know each other over tea and buns in my office!"